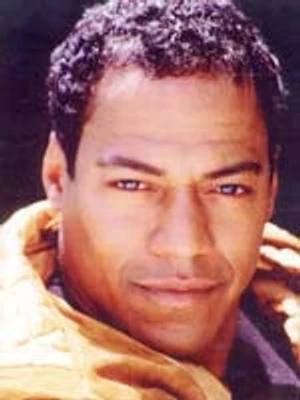 :: ประวัติย่อ :: With 30 films and more than 20 television shows to his credit, over 75 million viewers in the United States alone have seen Cylk Cozart's work. But, for Cozart, it is his love of children and helping others less fortunate that led him to Hollywood and what continues to underscore his reason for being in show business. Cylk Cozart's wide range of talents as an actor, producer, writer, singer, model and songwriter have made him one of Hollywood's most sought after artists. Cozart has an impressive list of film credits to his name that have garnered well over a half a billion dollars at the box office, including: "Conspiracy Theory" (Mel Gibson and Julia Roberts); Ron Shelton's "White Men Can't Jump;" "Three To Tango" (Matthew Perry and Neve Campbell); "Love Affair" (Annette Benning and Warren Beatty); "Eraser" (Arnold Schwarzenegger); "Play It To The Bone" (Antonio Banderas and Woody Harrelson); "Blue Chips" (Nick Nolte and Shaquille O'Neill); and "In the Line of Fire" (Clint Eastwood).
Born in Knoxville, Tennessee, to a Native American mother and an African American father, Cylk was given the fuel he needed to fulfill his life-long dream. A natural athlete, Cozart excelled at sports in high school and was one of the best players on both the basketball and football teams. Graduating with high marks and outstanding athletic skill, he was offered numerous basketball and football scholarships to colleges across the country. He chose King College in Bristol, Tennessee, where he majored in Child Psychology. After college, Cozart pursued his goal of playing professional basketball, but a foot injury while playing in the NBA Summer Pro League ended his dream.
After a successful modeling career in Miami, Cozart made his feature film debut in Warner Bros. "Blue Skies Again" opposite Andy Garcia. Deciding to relocate to New York to study his craft, Cozart continued modeling and appeared in numerous publications such as Vogue, GQ, and Essence. His love for theatre soon led him to be in two prominent stage plays: "Diary of a Black Man" and "The Big Knife." He also trained at the American Repertory Theatre and the Sundance Institute under the tutelage of Robert Redford.
Since then Cozart has appeared in the movies-of-the-week: "Johnny Tsunami" for Disney; "Slam Dunk Ernest" with Jim Varney and "A Family Divided" with Faye Dunaway, both for NBC. He also had recurring roles on NBC's "Reasonable Doubts" with Mark Harmon, ABC's "Gabriel's Fire" with James Earl Jones; and HBO's "Dream On." He guest-starred on such shows as UPN's "Sister, Sister;" CBS's "Diagnosis Murder" and "Walker Texas Ranger," Fox's "Ned and Stacey," "ROC," "M.A.N.T.I.S.," and "Living Single;" NBC's "Fresh Prince of Bel Air;" ABC's "Hangin' with Mr. Cooper;" and Lifetime's "Any Day Now" with Annie Potts in which Cozart also exhibits his singing talents. His early film work included roles in "School Daze" directed by Spike Lee, and "Firebirds" with Nicholas Cage & Tommy Lee Jones.
President of his own production company, Cozart is also Co-Chairman of the newly formed production entity, P.O.V. Planet, which recently created and produced the "Wave To The World" All-Star Celebrity Recording and Video "Spirit of Life" for the 2000 Paralympic Games in Sydney, Australia. "Spirit of Life" has earned, to date, the prestigious Videographer and Aurora Awards, the NY Film Festival Bronze Award, and the Telly Award. With a number of projects on his slate, Cozart is also producing the feature film "Baby of the Family," which will star the award-winning Alfre Woodard. The film is inspired by award-winning author Tina McElroy Ansa's book of the same name and will be directed by Jone้ Ansa. Cozart is also producing and starring in the upcoming feature film "What's Going On" (Marvin Gaye) with legendary songwriter Ed Townsend consulting, and is producing a unique documentary multi-part series based on the African American Vernacular Art books called "Souls Grown Deep."
Among his other creative pursuits, the multi-talented Cozart is completing his first co-produced music CD on which he sings lead vocals and has composed two original songs. He is also an active partner and celebrity spokesperson for a new, innovative, manufacturing company, The Original Ballbag Co., whose products are licensed by the NBA, NBA.com, Tommy Hilfiger, and others. Today, basketball continues to be one of Cozart's personal passions; he is the back-to-back 3 Point Shooting Champion and Team Captain for the NBA Entertainment League and is also Team Captain of the Hollywood Knights Celebrity Basketball Tour.
His compassion, understanding and capacity to give are exemplified by his devotion to utilizing his celebrity status to advocate and support numerous charities and humanitarian events. Cozart is a spokesperson for the National Multiple Sclerosis Society and is the founder of the "Hoops for Hope" Basketball Charity Game, a non-profit star-studded event. He is founder of the "Cylk Cozart Celebrity Classic All-Star Basketball Game" to benefit the Toni Stroman Fund, and is a celebrity spokesperson for the National Make-A-Wish Foundation and The Boys & Girls Clubs of America. He is also a celebrity supporter for the National Tourette Syndrome Association, The Lupus Foundation of America, The National Indian Council, and others, along with numerous non-profit celebrity sports tournaments and fund-raisers. In recognition of his outstanding charitable efforts and accomplishments, he was awarded a Certificate of Appreciation by Los Angeles Mayor Richard Riordan.
Cylk considers himself blessed for the many gifts of his life, and is grateful for the continuing opportunities to share these blessings with others through, both, his creative and philanthropic efforts